Read below to see what our customers have to say about the quality of service they received from us.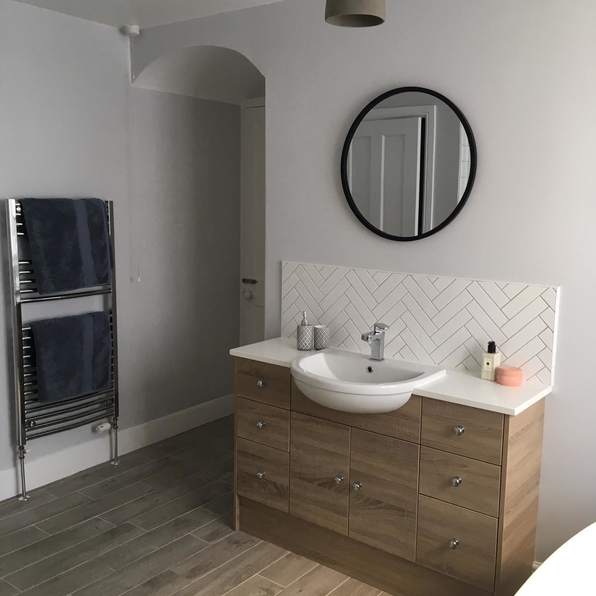 Rob and Catherine Sandbach
Happy Customers
After several months of working around 3 young children we finally finished fitting our new bathroom! Although we have both lived in Burton House for 7 years it is the first time we have renovated a kitchen or bathroom so we really appreciated all the help and guidance we received from Louise at RGB.
Louise was friendly, personable and professional and had excellent knowledge about all of the products. She took time to understand our bathroom refit, and wanted to make sure we found styles that we really liked, and that worked with the design we had in mind. She was efficient in preparing several quotes and made sure the different products arrived quickly. Louise could be contacted by e-mail, which we found very useful as we both work. At one point we had to exchange part of the bathroom furniture due to a crack in the bottom; this was dealt with swiftly and without fuss. Overall we are both extremely pleased with the advice and service we received from all the sales team at RGB and would recommend them to all our friends and family."
---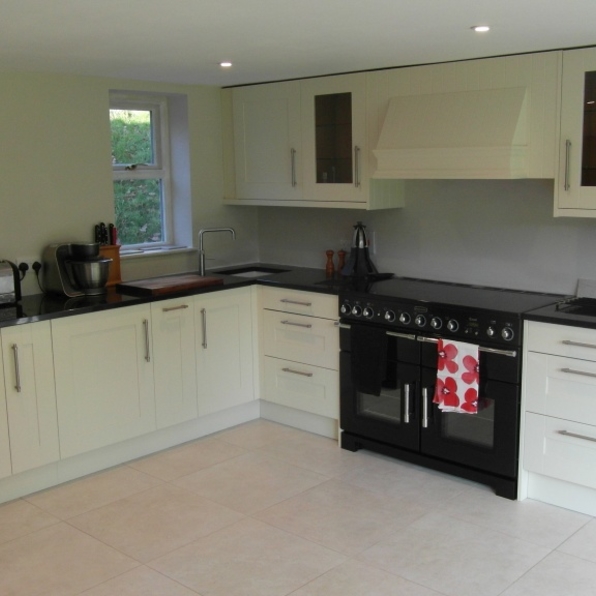 Martin & Miya
Happy Customers
"We just wanted to say thank you for all the help in designing and supplying our Sheraton kitchen. We really appreciated the behind the scenes work coordinating with Sheraton, Derek and the worktop people to make sure the installation went very smoothly, and the heads up on the price increase.
"Excellent first class service – couldn't have asked for more."
---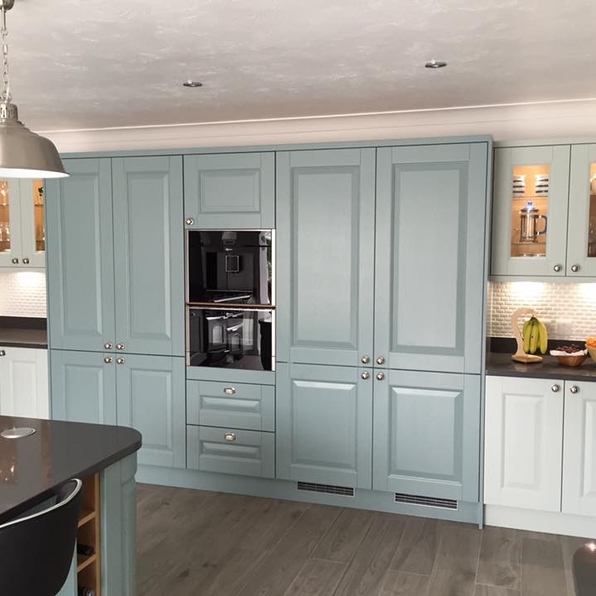 Mr & Mrs Schofield
Happy Customers
"We were very happy with the whole process from the initial consultation and design by Jamie, throughout the installation and then final check from him that everything was satisfactory and that we were happy.
Nothing was too much trouble for Jamie and he gave us confidence that an excellent job would be done. Thank you very much to RGB Porthleven, we are now enjoying our beautiful kitchen!"
---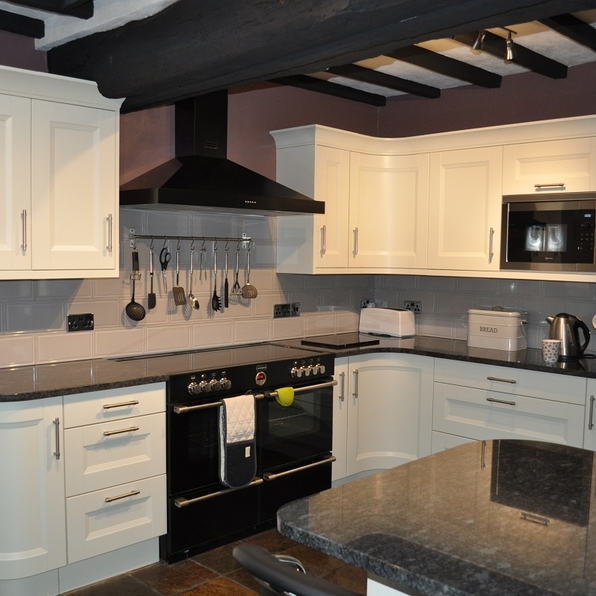 Mr & Mrs Norridge
Happy Customers
"We're delighted with our new RGB bespoke kitchen! The process was so easy from design to install, nothing was too much trouble.
We had an idea of what we wanted when we visited Barnstaple's Showroom and we're so pleased with the end result. We dealt with Steve Watson and found him to be very helpful, even sourcing additional items when required. The units were easy to fit and the free design service allowed us to make the most of the space available.
We had a figure in mind for our 'dream kitchen' and were delighted when the price was less than we were expecting! If you're looking for a quality bespoke kitchen at a competitive price, with customer service that's second to none, you don't need to look any further than RGB. We love our new kitchen, thank you!"